For those unfammilair with the term, an MSPaint Adventure (MSPA) is a game where the OP/original poster (me) creates an interactive story of sorts, told through pictures and text. Then, you post what you want to happen next, using the options the OP gives you.
You are a young human man, and today you want to start a great adventure! Your ancestors were once mighty warriors and heroes who were respected by many, but nowadays your family has lost it's honour.
You are desperate to re-earn the respect your family once had, and to do that, you must travel the land!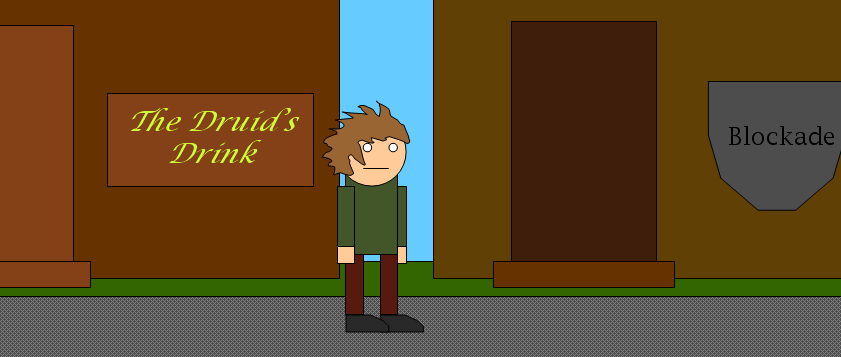 First of all, you should choose your name and class!
Warrior
This class is good with armour and most melee weapons, though Warriors cannot perform magic and are terrible with ranged weaponry.
Ranger
This class excels with ranged weapons, is very fast and agile, and has a good understanding of nature and animals. However, Rangers cannot perform magic and are bad with armour and melee weapons.
Mage
This class is physically weak, relying on armour for defence. Mages are bad with all weaponry, but adept at spell casting, enchanting and other magical arts. They get better at magic as they get older and gain more experience and knowledge from fights and encounters.
Druid
This class is good at magic yet still physically able. Druids use nature magic, yet are not as skilled as mages and require staffs to channel their power. They are agile and can use basic weaponry such as swords and daggers.
After you have remembered your own name and chosen a class, you should go to one of the shops on this street of your home town.
There is
Blockade
, which sells armour and shields.
Blade'N'Blunt
is nearby, and it sells mainly melee weapons but a few ranged ones.
A bit further down the street is
The Aura
, a shop which sells potions, and some magic books.
The Druid's Drink
is also right next to you, but as it's a bar there's really no reason to go in there.